Toughened Glass Manufacturers in Haryana – Toughened glass or safety glass or tempered glass is one such type of glass that is mainly known to be robust and sturdy. It is an ordinary float glass that has been made force-resistant, and this particular type of glass is six times harder to break as compared to regular glass panes. Mirage Glasses is the best and leading Toughened Glass Manufacturers in Haryana that manufactures the best quality toughened glass.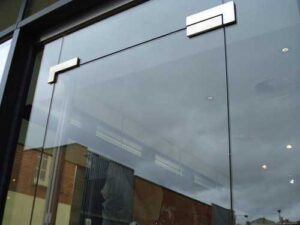 We at Mirage Glasses offer various types of glasses that serve different purposes. Our company has a great reputation in the glass manufacturing sector of India. We are widely known for offering a wide range of premium quality glass products. The toughened glass we manufacture is of the best quality and serves different purposes.
As you know, if the toughened glass breaks, it will break into small cube-shaped pieces due to the stress patterns formed within the glass. Overall, nobody will get hurt due to this. In this article, we will know about the different properties and applications of toughened glass. So, if you need any more information regarding our products and services, feel free to call us at +91 9779084499, or you can email us at info@mirageglasses.com.
Different Properties of Toughened Glass
Here are some of the best properties of toughened glass:
Strength
Toughened glass is both thermally and physically strong, and it can easily withstand the surface compression of around 10,000 lbs. This is the reason why toughened glass is considered safety glass. It is also known to be three times stronger than heat-strengthened glass and six times stronger than annealed glass.
Due to its robust properties, it decreases the risk of damage, if it comes in contact with a natural calamity or disaster.
Resistance to Thermal Breakage
As you know, the glass can expand or contract at uneven rates due to the heat from sunlight. Due to this, stress is formed in the glass, which can further lead to breakage. However, the risk of thermal breakage can be prevented by using toughened glass. Because this particular type of glass has heat-withstanding capacity.
Resilience
Toughened glass is produced when annealed glass is exposed to extreme heat and then cooled instantly. Due to this extreme heating and cooling process, the chemical composition of the glass goes through an alteration, which makes it more resilient.
Better Safety
As you know, if the toughened glass comes in contact with some hard impact, it will break into small harmless circular chunks. This particular thing decreases the risk of injury for an individual. Also, it is more comfortable for you to clean the glass if it breaks, because of the small pieces. You can easily clean the small pieces with a broom without the risk of hurting anyone.
Versatility
The material of toughened glass is extremely versatile and flexible, which means it can be used according to your desired needs and requirements. This particular glass is now available in different types of styles in the market, which makes it the best choice for all modern interior fittings.
What are the Different Applications and Uses of Toughened Glass?
There are several great uses of toughened glass. Here are some of them:
Toughened glass is mostly used in commercial applications where wind, snow, and other thermal impacts make the use of regular glass pointless.
It is widely used in high-rise buildings because it can easily withstand heavy loads.
They are generally used in windshields of cars that usually run at very high speeds.
Toughened glass can be used in different components of a building when mixed with laminated, insulated, or tinted glass. For example, in escalator side panels, handrails, balustrades, skylight glazing, etc.
When toughened glass is combined with laminated glass, it prepares bulletproof glass. Bulletproof glass is mainly used for the safety of VIPs.
Benefits of Using Toughened Glass
There are several great advantages of using toughened glass for different purposes, such as:
It is six times stronger than the regular float glass. Also, the tempering process does not affect any other property of the glass.
With the same visible light transmission as the normal float glass, it comes with great strength.
It can easily withstand massive differences in temperature of up to 250 degrees C, while the normal glass can withstand only up to 40 degrees C.
The tempering of glass makes it difficult to break and if it breaks, it will break into small circular pieces, which will not cause any injury.
Toughened glass is highly resistant to thermal or electric shock.
It has high durability, which means it can be used for a long time without any replacement.
So, these are some of the benefits of using toughened glass in your home or workplace. If you are looking for the best Toughened Glass Manufacturer in Haryana, then Mirage Glasses can be your best choice.
Contact Details
Name – Mirage Glasses
Address – SCO 12, Second Floor, Madhya Marg, Sector 7C, Chandigarh
Contact No. – +91 9779084499, +91 9041811811.