Toughened Glass Manufacturers in Noida – Nowadays, the usage of glass has become very popular among homeowners, as it not only looks attractive but also enhances the functionality of the space. However, if you do not use quality glass material, you might be at great risk. Therefore, it is essential to invest in quality glass that is durable and injury-free. Toughened Glass is the best in this category, and Mirage Glasses is the leading Toughened Glass Manufacturers in Noida.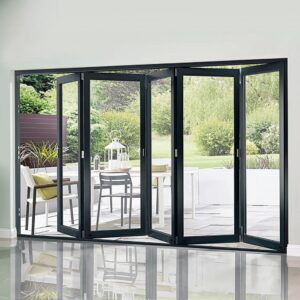 Toughened Glass or tempered glass is the perfect solution to all your issues. Homeowners need to invest in the best quality glass so that there is no risk of injury or damage due to any external or natural impact. We at Mirage Glasses manufacture superior quality toughened glass that can serve different purposes. We deal in a wide range of glass products that can easily satisfy anyone's needs.
In this article, we will know about the reasons to choose toughened glass for your home. So, if you are looking for the best-toughened glass manufacturer in Noida, then Mirage Glasses is an ideal choice for you. For more details regarding our products and services, feel free to call us at +91 9779084499, or you can email us at info@mirageglasses.com.
Reasons to Choose Toughened Glass for your Home and Workplace
As you know, home décor and furnishing trends have come a long way. From wood to glass, several amazing design options can instantly beautify your home interiors. The number of benefits that modern-day glass solutions offer have made glass the most preferred building material of several architects and interior designers.
To serve different purposes, you will need a specific type of glass that can withstand different conditions. In such a case, Toughened glass will be the best choice. Toughened glass is a type of glass that is specifically made to offer safety and security in style. Also, it boasts a wealth of diverse applications. Here are some reasons that why you must choose toughened glass for your home or workplace:
Strength
Glass is always looked up to as a fragile material. But, with the advancement of technology, now it is one of the strongest building materials. Toughened glass is five times stronger than regular float glass, which means it can withstand great load without breakage. These particular qualities make it an ideal choice for homes and workplaces.
Toughened glass is made by exposing extreme heat to regular glass. Then, it is cooled rapidly. This instant heating and cooling process changes the chemical composition of the glass, which makes it more robust.
No-Risk of Injury
Another great benefit of using toughened glass over other glass types is that if somehow the glass breaks, it will break into small blunt chunks. This significantly reduces the risk of any injury. On the other hand, annealed glass breaks into long, sharp pieces, which can cause serious injury.
Safety
The impact resilience of toughened glass makes it the best and safer option to invest in. It enhances the security of a place. Also, you can customize windows and doors made with toughened glass to offer a soundproof solution. This particular thing makes it a perfect choice for every area or neighborhood.
Versatility
Another significant advantage of using this building material is that it is very versatile and flexible. It allows you to customize the glass according to your choice and requirements.
Easily Customizable
Toughened Glass is available in several different styles, which makes it an ideal choice for modern interior fittings. You can choose from a variety of options available or can customize it for a unique and innovative touch.
Nowadays, toughened glass with a frosted look has gained huge popularity, as it provides privacy and also improves the aesthetics of the space.
Scratch-Free
As you know, scratches on the glass window reduce the attractiveness of a glass structure. Since toughened glass is tough, it is less vulnerable to scratches as compared to regular float glass. This particular property is very useful, especially during dust storms. Also, it is best for office partitions, cabins, cubicles, etc.
So, these are some of the major reasons to choose toughened glass for your home or workplace. Mirage Glasses can offer you the best quality toughened glass that you can customize according to your desired preferences.
Why Choose Mirage Glasses?
With several great benefits, toughened glass should be the ideal choice for homes, offices, schools, and other commercial buildings. To experience the best quality of toughened glass, you can always trust Mirage Glasses. We at Mirage Glasses offer high-grade toughened glass that is durable, tough, does not break or crack easily upon impact, and can withstand several harsh conditions.
So, if you are looking for the best Toughened Glass Manufacturers in Noida, then Mirage Glasses will be your best choice.
Contact Details
Name – Mirage Glasses
Address – SCO 12, Second Floor, Madhya Marg, Sector 7C, Chandigarh
Contact No. – +91 9779084499, +91 9041811811.