Toughened Glass Manufacturer in Mohali- There are two types of Toughened Glass i.e.; Bend Toughened Glass and Flat Toughened Glass. Both have their own characteristics and uses. Mirage Glasses is the leading toughened glass manufacturer in Mohali. They have both types of Toughened glasses.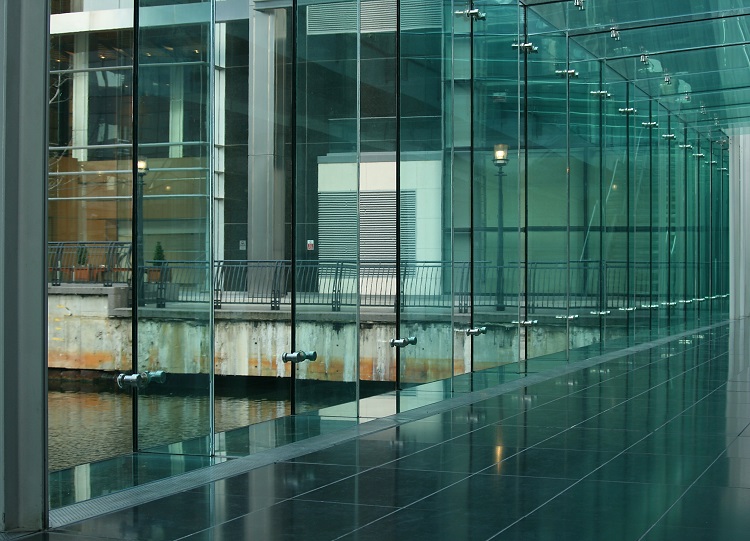 Mirage has extensive experience of 10 years in architectural glass processing. Our company is owned by a family of engineers for four generations. Also, we have experience in hardware, building materials, and tractor parts. To know more about, contact Mirage Glasses at +91 90418-11811 or drop an email at info@mirageglasses.com.
About Mohali
Mohali is the part of Tri-city. Chandigarh's sector architecture planning success led to Mohali being designed in the same way. Mohali is one of the most popular locations for IT outsourcing companies, and several multinational corporations have set up shop here. The Mohali Cricket Stadium, one of Mohali's best main attractions.
Apart from these, a few homestay options are also open. There are also service apartments and villas available. The Chandigarh Tricity is made up of Singh, Panchkula, and Chandigarh. Gurdwara Angeetha Sahib, Gurdwara Amb Sahib, and other historical sites can be found in Mohali.
Why Toughened Glass?
Toughened Glass is of types: Bend and Flat. It is also known as tempered glass. Here, in Mirage Glasses, Tempered Glass is manufactured in thermal or chemical treatments in controlled. It helps in strengthening the toughened glass. The difference between Bend Toughened Glass and Flat Toughened Glass is that Bend Tempered glass is bent from its edges by heating at 630 degrees celsius.
Benefits of Toughened Glass:
Firstly, tempered glass has the strength to resist impact up to five times than normal.
Secondly, it can handle high temperatures up to 300 degrees Celsius.
Thirdly, it is safe totally and convert into granules on heavy impact.
Also, it has optimum optical clarity.
At last, it can withstand heavy wind at high altitudes.
Mirage Glasses has both types of Toughened glass at the best quality, you can find in the market. It is available in different sizes and thicknesses. Therefore, Mirage Glasses is the leading Toughened glass manufacturers in Mohali.
Why Mirage Glasses is the Best for Toughened glass manufacturers in Mohali?
Mirage Glasses is known for its best quality architectural glass and other constructing products. We have more than 15 years of experience in the construction of residential as well as commercial buildings. Moreover, our glass shelves are quite popular in the market because we provide the facility for customization. We have an extensive range of products such as shower glass, hardware, slim aluminum, architectural glass, decorative glass, stainless steel products, railing systems, and other building supplies.
Also, we would like to mention that our company is ISO certified. Apart from it, we have won the award for Indian 5000 Best MSME Awards and certification such as Ecosense High-Performance glass range process and many more. To achieved top-notch quality, we use innovative and high-tech machines. So, in that case, we can save energy yet have desired quality products.
Carving, edge polishing, toughening, laminating, insulating form grinding, beveling, and bending are just a few of our automated and dependable activities. Not only that, but we also promise that you will get only the best products from us. However, we promise that it will be carefully checked and of the best possible standards.
Toughened Glass Manufacturing by Mirage Glasses
As mentioned above, Mirage Glass manufactured both Bend and Flat toughened glass. Our company provides Toughened, laminated, and insulated glass in one roof. We have Designer Glass as well. We bet you will not be able to find a toughened glass of the Best Quality at an Affordable Price in any other place. Moreover, we guaranteed a quick grievance resolution system Flat with the best optics and least distortion.
Now, let's take a look into our whole glass manufacturing product catalog.
Architectural Glass
Toughened Glass (Bend)
Toughened Glass (Flat)
Heat Strengthened Glass
Laminated Glass
Double Glazed Units
Ceramic Printed Glass
Decorative Glass
Fabric Laminated Glass
Stained Glass
Stack Glass
Beveled Glass
Designer Glass (as per Client requirement)
Textured Glass
Sand Blasted Glass
Deep Etched Glass
Designer Glass Furniture
Air Brush Glass
Glass on Glass and many more.
Mirage Glasses start with a vision to achieve leadership position and to meet highest global standards by intensive R&D. We are glad to tell you that we are achieving our annual milestones and are holding a leadership position in the Indian market.
At last, we hope you get all the information regarding the leading Toughened glass manufacturers in Mohali. For any business queries, contact us of the following details.
Contact Details
Company Name: Mirage Glasses
Address: Vill. Kuranwala, Derabassi-Barwala Road, Derabassi 140507, Punjab, India.
Showroom cum sales office: SCO 12, 2nd Floor, Madhya Marg, Sector 7-C,Chandigarh
Contact no. : +91 97790-84499, +91 90418-11811