Toughened Glass manufacturer in Ludhiana- Toughened or tempered glass always remains in high demand because of its intolerance to high- temperature and extreme weather. Moreover, Toughened glass is totally safe as it turned into granules on heavy impact. This article provides information about the leading Toughened Glass manufacturer in Ludhiana.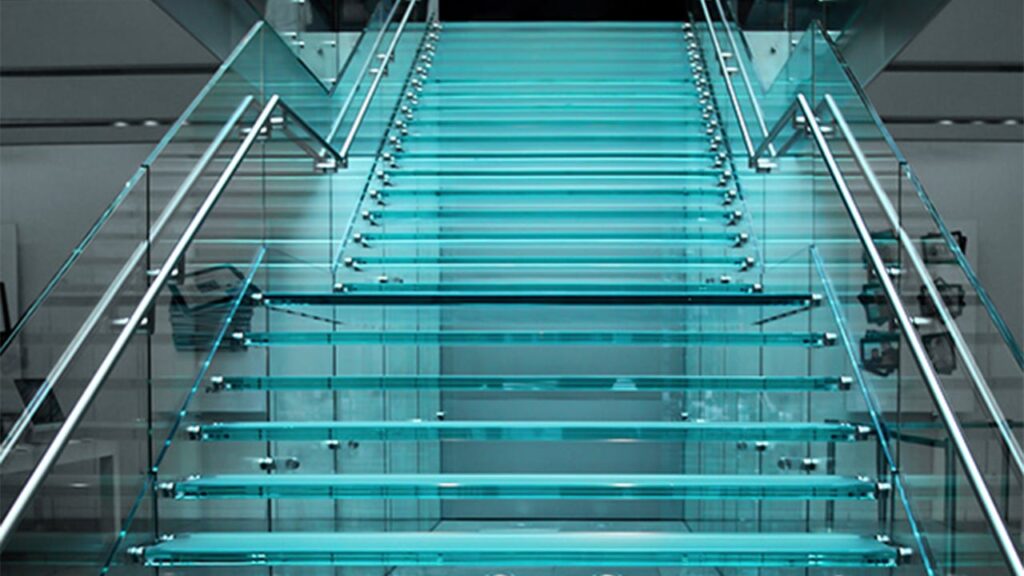 Mirage glasses established to achieve an aim to become the most preferred brand in glass industry. Our company is not just about manufacturing, but to achieve breakthrough in manufacturing based on intensive R&D. Moreover, we have an extensive range of products. For more information, contact Mirage Glasses at +91 90418-11811 or drop an email at info@mirageglasses.com.
About Ludhiana
Ludhiana is one of India's fastest-growing cities. Ludhiana caters to the needs of big domestic and foreign brands. That's why It is also known for its shawl and stole industry. It is also referred to as the Manchester of India due to its supremacy in the garment industry. The new town was first known as Lodhi-ana, which translates to "Lodhi's Town."
Being the most populated and fastest-growing region of Punjab. Therefore, The demand for toughened glass is always high. It can be used in both commercials as well as residential projects. So, To find the best- quality toughened glass in the market, nothing is better than, Mirage Glasses.
Mirage Glasses: Leading Toughened Glass manufacturer in Ludhiana
Firstly, we will go through the manufacturing process of toughened glass in Mirage's high-tech infrastructure. Thermal or chemical treatments are used to create tempered glass in a regulated environment. Also, It aids in the toughening of toughened glass. Bend Toughened Glass differs from Flat Toughened Glass in that Bend Toughened Glass is curved. Heating tempered glass to 630 degrees Celsius bends it from the sides. In addition, Mirage Glasses manufactured both types of toughened glasses.
That's why we are best toughened glass manufacturers in Ludhiana. Our automatic and dependable operations include carving, edge polishing, toughening, laminating, insulating form grinding, beveling, and bending. Not just that, but we also guarantee that you can get only the highest-quality goods from us. However, we guarantee that it will be thoroughly reviewed and of the highest quality.
Mirage Glasses is well-known for producing high-quality decorative glass and other building materials. We have more than 15 years of experience designing both residential and industrial structures. Furthermore, since we offer customization, our glass shelves are very successful in the industry. Shower glass, tools, and slim aluminum are only a few of the items we offer.
Why choose Mirage's Toughened Glass?
In this paragraph, we will discuss our unique features that make Mirage Glasses among the top toughened glasses in Ludhiana. There are many reasons to choose Mirage Glasses Toughened glass. Hence, Some of the reasons are:
Firstly, here you can find Toughened, laminated, and insulated glass are all available on one roof.
Secondly, Flat and bend glass is available.
Here Designer Glass is available.
Also, Best Quality at an Affordable Price.
Quick Grievance Resolution System.
Flat and bend glass is possible.
At last, Best optics and least distortion
Mirage Glasses Exclusive Product Range
Mirage Glasses began with the goal of achieving corporate leadership and meeting the highest global expectations through extensive R&D. Here, we are pleased to report that we are on track to meet our annual goals and maintain our leading role in the Indian industry.
Now, take a look at our high-quality product range. Also, We'd also like to point out that our firm is ISO accredited. Aside from that, we've received awards like the Indian 5000 Best MSME Awards and certifications like the Ecosense High-Performance Glass Range Process, among others. At last, We use advanced and high-tech equipment to achieve top-notch efficiency. As a result, we will conserve resources while still getting the things we want.
Architectural Glass
Toughened Glass (Bend)
Toughened Glass (Flat)
Heat Strengthened Glass
Laminated Glass
Double Glazed Units
Ceramic Printed Glass
Decorative Glass
Fabric Laminated Glass
Stained Glass
Stack Glass
Beveled Glass
Designer Glass (as per Client requirement)
Textured Glass
Sand Blasted Glass
Deep Etched Glass
Designer Glass Furniture
Air Brush Glass
Glass on Glass and many more.
Hope we provide all the information regarding the best Toughened Glasses manufacturers in Ludhiana. Mirage Glasses is the one-stop-solution for all your needs regarding tempered glass. However, if you have any queries for us, contact us on the following details. We are glad to help you.
Contact Details
Company Name: Mirage Glasses
Address: Vill. Kuranwala, Derabassi-Barwala Road, Derabassi 140507, Punjab, India.
Showroom cum sales office: SCO 12, 2nd Floor, Madhya Marg, Sector 7-C,Chandigarh
Contact no. : +91 97790-84499, +91 90418-11811