BEND GLASSES
What's great about today's technology is that it allows us to push the known limits into an exciting, unknown territory. We can innovate, study and create truly life-changing designs. This is what we are starting to see in the form of curves and shapes in the field of glass architecture.
And as the latest architectural design trends suggest, the world is ready for curved glass. We're willing to include bent and curved glass as well as more innovative shapes in our building
Why curved glass?
The visual appeal is not the only aspect driving designers all over the world towards curved glass. Surprisingly enough, curved glass is also highly efficient when used in structural glazing applications.
Not only that, the arching actually makes it highly load resistant. When used properly, arching also minimizes deflections. In practice, curved glass solutions are excellent in structural applications. And when designed well, they can reduce the use of other building materials.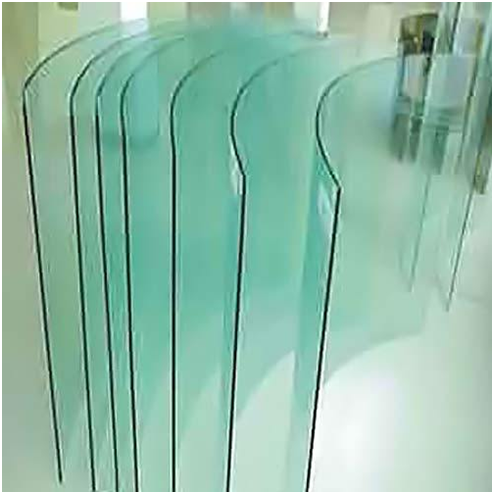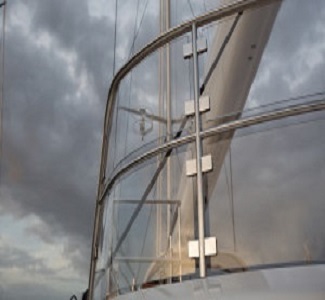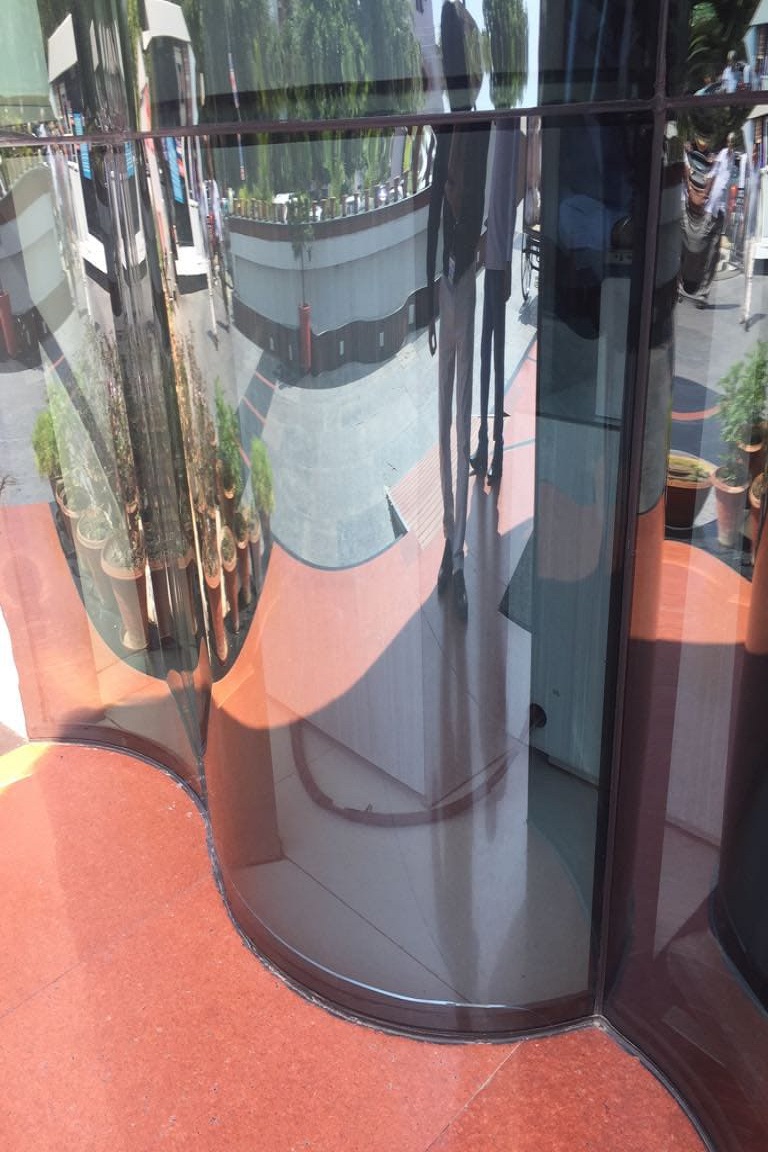 Bending and tempering
Most commonly in the bending and tempering process, the glass is first heated to over 630 °C. Once heated, the glass is then bent to its target radius in the bending station.
Although bending systems most commonly produce cylindrical forms, it's not uncommon to produce small bi-directional bending by angling the glass during the process.
The glass can be twisted into the direction in which the glass flows, which is known as lengthwise bending. It can also be bent crosswise across the glass flow, which is called crosswise bending.
As quality is always a key consideration, lengthwise bending provides a better quality result in terms of optical quality.
FACT: Bent and tempered glass offers excellent mechanical strength and durability against temperature variations. The maximum bending angle is usually ¼ of a circle.
MARKET OFFER
MTGPL offers single glazed units and glazed units, cylindrically bent glass panes based on monolithic float glass, non-coated or with thermal insulating and solar control coatings, tinted or laminated glass.
To make a product more attractive and to extend the range of its application, bent glass can be covered with screen print or digital print according to standard patterns or individual designs
GLASS THICKNESS RANGE 4mm-19mm
GLASS SIZE
– MAXIMUM GLASS SIZE 2440 *1700 (BEND)
– MINIMUM GLASS SIZE 300 *500 (BEND)
– MINIMUM BENDING RADIUS
1000mm (4mm -5mm)
1200mm (6mm)
1500mm (8mm)
2000mm (12mm)
2500mm (15mm-19mm)