Glass Manufacturers in Ludhiana – Glass is one of the oldest and useful materials in the building industry. Since its discovery, it has been an interesting material. Glass offers several great properties as a transparent glazing material in construction. It has multiple architectural applications in doors, windows, partition, etc. Mirage Glasses is the best and leading Glass Manufacturers in Ludhiana.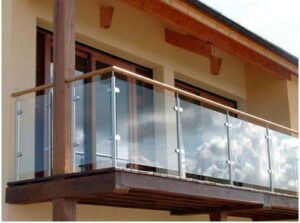 We at Mirage Glasses have a great reputation in the glass manufacturing industry of India. Our company offers a wide range of top-quality glass products. Glass is a hard substance, and the manufacturing process is done by giving heat to quartz or sand, it forms a transparent and inorganic material that can be molded into any different shape.
Glass is a mixture of raw materials like lead oxide, silica, sodium potassium carbonate, lime, and manganese oxide, which are mixed in a specific proportion and then melted in a furnace. This process produces an excellent material that has several uses and properties. Glass has its own pros and cons, just like any other building material.
Mirage Glasses is the best glass manufacturer in the industry and has an experience of more than 15 years in glass manufacturing. So, if you need more information regarding our products and services, feel free to call us at +91 9779084499, or you can email us at info@mirageglasses.com.
Benefits of Using Glass
There are several great benefits of using glass as a building material. Here are some of them:
Transparency
Glass is an extraordinary transparent material that allows light to pass through it so that the objects placed behind the glass are clearly visible.
Colour Availability
The glass comes in an extensive range of colors, and when the glass sheet is combined with insulated or laminated units, it changes in color and overall appearance. Laminated glass can be manufactured with a wide range of colored interlayers to offer exceptional lighting effects. These specific colors can be further combined with printed and tinted glass to produce different results.
Waterproof and Dustproof
As you know, glass has a smooth and glossy surface, which makes it dustproof and can be cleaned efficiently. Unlike other materials, it is very easy to maintain. Another significant advantage of this material is that it is waterproof. Therefore, with such benefits of glass as waterproof and dustproof material, it is mostly recommended in areas that have dust and sand in the air. Using glass makes it easy to clean and maintain the places without consuming a lot of time and energy.
Attractive Look
Glass offers the best way to showcase any product. Glass adds beauty to the building and makes the structure look more sophisticated and stunning. It can provide a great aesthetical look to the entire structure. In addition to the regular benefits of using large glazed areas, glass is widely used by architects for major aesthetic reasons. The interesting patterns on the glass create an attractive atmosphere inside the building.
100% Recyclable
Generally, recycling means converting waste into a specific form that can be reused. Another great benefit that you can avail of by using glass is recycling. In this process, you save a significant amount of energy, it decreases air pollution and water pollution, it is cost-effective, and also it conserves natural resources.
As you know, glass is 100 percent recyclable, therefore, it does not degrade during the recycling process. Hence, you can recycle glass repeatedly without compromising its purity and quality.
Sustainable Material
Glass is a sustainable and fully recyclable material that offers great environmental benefits. The benefits like saving precious natural resources and contributing to mitigating climate change. It is widely recommended in different applications for its inert nature and its contribution to safeguarding the health and overall well-being of individuals.
Great Insulator of Electricity
If a material is a poor conductor of electricity, it is known as an insulator. Glass is a great insulator of electricity. It does not conduct electricity. It makes sure that you are safe from any type of electrical hazard in the absence of free electrons. Due to these beneficial properties, you can use it for decorating the wall light, the formation of ceiling light, and several other electrical applications.
Easily Moulded into Different Shapes
Glass is a hard and transparent material that can be easily molded into different shapes. This material is manufactured by the application of heat into the sand. Therefore, it can be drawn, blown, and pressed into any desired shape, and is used for general glazing purposes in building, storefronts, doors, windows, etc.
You can also use it in furniture after laminating it with a metal sheet or plywood. This is the reason why it is one of the most flexible materials used in the construction of buildings.
So, these are some of the great benefits of using glass as a building material. If you are looking for a reliable and best Glass Manufacturer in Ludhiana, Mirage Glasses is the name to trust.
Contact Details
Name – Mirage Glasses
Address – SCO 12, Second Floor, Madhya Marg, Sector 7C, Chandigarh
Contact No. – +91 9779084499, +91 9041811811.