Glass Manufacturers in Haryana – Glass doors and windows are essential in home construction. As they are responsible for the overall appearance of your house. However, their average lifetime is between 15 to 20 years, a high-quality glass material will last more than 20 years with proper care. Mirage Glasses is the best and leading Glass Manufacturers in Haryana that deals in the best quality glass products.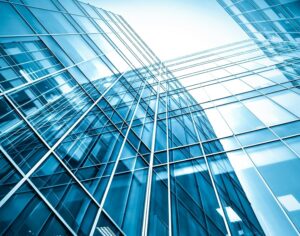 We at Mirage Glasses offer top-quality and robust glass products that can easily last for several years if proper care is given. Although, the choice regarding glass doors and windows are long-term investments, which should be made with caution. And so should the choice of your glass manufacturer. There are several factors that you must consider like performance, cost, and consistency while choosing a glass manufacturer for your house.
Overall, Mirage Glasses is the best glass manufacturing company, but you must always check some things before making a decision. Several big and small glass manufacturing companies in the market are trying to gather some customers on the daily basis. But, how do you decide which company suits your sensibilities?
In this article, you will know about the tips that will help you to find the best glass manufacturing company in Haryana. For more information regarding our products and services, feel free to call us at +91 9779084499, or you can email us at info@mirageglasses.com.
Tips To Find the Best Glass Manufacturer in Haryana
Here are some tips that can help you to find the best and reliable glass manufacturer in Haryana. These tips will help you to make the right decision.
Brand Stability
Customers always assume that the glass company they buy from will continue to stay in business in the future. In this way, if you ever need any advice, service, or repairs, help is available. You can judge the brand stability by knowing how well the company is able to stand the test of time. If the company has been around for a while, without the rumors of bankruptcy or shutting down, it might be worth considering.
However, if you have not heard about the company before, but are happy with its services and product range, then always look at the professional bodies they are affiliated with. Go through their website, and thoroughly check whether they have any trustworthy affiliations and certifications. Several certifying agencies always check the company's financial stability and quality measures before awarding brands certifications.
Warranty
A good warranty should always be offered with the glass product by your glass manufacturer. The warranty can easily protect you from defects in materials and workmanship. Always look for available warranties that can last at least five years. This provides you with more information about which sections are covered, for how long, and under what conditions.
Also, warranties should be transferable to new homeowners, if you sell your house. If you need any service or repair during the warranty period, your glass manufacturer must not charge you.
Cancellation Terms
It is always a good idea to thoroughly go through all the specific terms and conditions included in the contract. But, when it comes to glazing work for your office or house, make sure to read the refund and cancellation conditions of your contract thoroughly. Also, check the duration of the cooling-off period. It is a time duration within which both parties are allowed to cancel the contract without any penalty.
Ask your glass manufacturer about their cooling-off policy before opting for their services. Generally, glass materials are cut into specific shapes to fit the dimensions of your property. There are several companies in the market that do not offer a cooling-period policy for customized work.
Code of Conduct
When you invite experts from your glass manufacturing company to survey and install, you will always expect them to behave professionally and offer excellent customer service at all times. But, if you are dealing with a new company, it is difficult to know what to expect. Most people always rely on the experience and advice of industry experts.
Always look for a glass manufacturer that follows a straightforward and robust consumer code, and all the decisions and recommendations are always in your best interests. The consumer code must include:
How do they sell glass products to you
The type of products they offer
The complete survey of your house
Installations they carry out in your home
And, all the assurances they offer you.
Why Choose Mirage Glasses?
Mirage Glasses is the best and leading Glass Manufacturers in Haryana. Our company offers a wide range of best quality glass products that serve different purposes. All products are robust and reliable, and will surely meet all your specific requirements.
We are a certified glass manufacturing company that follows all the strict guidelines to manufacture glass materials. So, if you are looking for a reliable and trustworthy glass manufacturing company in Haryana, Mirage Glasses is the name to trust.
Contact Details
Name – Mirage Glasses
Address – SCO 12, Second Floor, Madhya Marg, Sector 7C, Chandigarh
Contact No. – +91 9779084499, +91 9041811811.