Glass Manufacturers in Delhi – Glass is a material that is mainly used for its partial transparency or to connect a place with another without the obstruction of a wall. Also, it is commonly used to allow the light to pass through a specific place to make it lighter, so that the design and colors will show and the energy will be less consumed. Talking about glass, Mirage Glasses is the best and leading Glass Manufacturers in Delhi.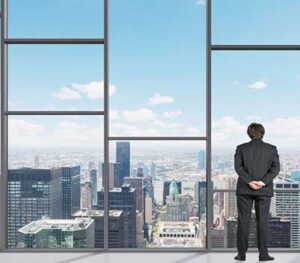 We at Mirage Glasses offer different types of glass to serve various purposes. Mirage Glasses is a well-established name in the glass manufacturing industry of India. Our company is widely known for offering an exclusive range of glass products of high quality. As you know, glass manufacturing is not an easy task to be performed or processed, as it consumes a lot of time. However, glass offers an aesthetical look and there is no such type of rusting weakness. 
In this article, we will know about the main types of glass and their uses as a building material. So, for more information regarding our products and services, feel free to call us at +91 9779084499, or you can email us at info@mirageglasses.com.
About Delhi
Delhi is the capital of India and is an enormous metropolitan area in the country's north. It has been home to several prominent dynasties, civilizations, and rulers. Also, this city is home to unique and innovative sites that you will not find elsewhere on the continent.
Delhi is the top and leading commercial center of India. Moreover, it has the largest market of spices in entire Asia. It is the largest city in India and the second most populated city in the world.. There are several beautiful tourist spots to visit like Akshardham Temple, Red Fort, Qutub Minar, India Gate, etc.
This city has a great employment rate, and people from other states usually move to this city seeking employment. Also, it has the 13th largest Metro Rail Network all across the World. Overall, it is a beautiful city and worth visiting.
Main Types of Glass
Glass is a unique material and offers great potential in transforming a place in both practical and aesthetic ways. Due to the advancement of technology, the possibilities have been widened even more. Talking about glass, there are four main types or strengths of glass. The strength of glass is related to the speed of its cooling. Here is the type of glass:
Annealed Glass
It is the basic product manufactured from the annealing stage of the float procedure. The molten glass is cooled slowly until it reaches room temperature, removing any internal stresses in the glass. It is the base product that is used to manufacture advanced glass types.
Heat Strengthened Glass
It is a semi toughened or semi-tempered glass. The annealed glass is heated again at 650 to 700 degrees and then cooled quickly, but not as fast as the toughened glass. This particular process enhances the thermal and mechanical strength of annealed glass. It is twice as tough as annealed glass.
Toughened or Tempered Glass
It is the most common type of glass used in different structural applications. The annealed glass is heated at 700 degrees by conduction, radiation, and convection. The cooling process is enhanced by a uniform blast of air on both surfaces. This makes the glass four to five times stronger than the annealed glass.
Laminated Glass
All of these mentioned glasses can be laminated. Two sheets of toughened glass are laminated together with a 1.52mm thick PVB interlayer. It offers great safety and security, along with several other great benefits.
Benefits of Using Glass as a Building Material
Glass has several great uses and properties that offer a whole new range of possibilities to the architects. It is most commonly used as a transparent glazing material in both commercial and residential buildings. However, the possibilities are endless with this particular material. Here are some of the benefits of using glass as a building material:
Glass is not like other solid materials, it can easily transmit, refract, and absorb light. Therefore, it can be both transparent and translucent.
It can transmit around 80 percent of daylight in all directions.
Glass is a weather-resistant material and can easily withstand the effects of wind, sun, and rain without losing its appearance and integrity.
Also, it is rust resistant, and will not degrade by any chemical or other environmental effects.
Glass has a glossy and smooth surface, thus, it is dust-proof and easy to clean.
It is economic and can save a lot of energy by letting in natural light through the windows or doors.
It is one of those materials that can be easily pressed, drawn, and blown to any particular shape.
So, if these are some of the best uses of glass as a building material. And if you are looking for the best Glass Manufacturers in Delhi, then, Mirage Glasses can be your best choice.
Contact Details
Name – Mirage Glasses
Address – SCO 12, Second Floor, Madhya Marg, Sector 7C, Chandigarh
Contact No. – +91 9779084499, +91 9041811811.