Glass Manufacturers in Chandigarh- Do you know how glass is produced? Actually, glass is made with the help of electricity, oil, or gas. The main components are sand, lime/chalk, and potassium carbonate. Also, the average temperature need is in-between 1000 degrees Celsius and 1600 degrees Celsius. In this article, we will discuss the best Glass Manufacturers in Chandigarh.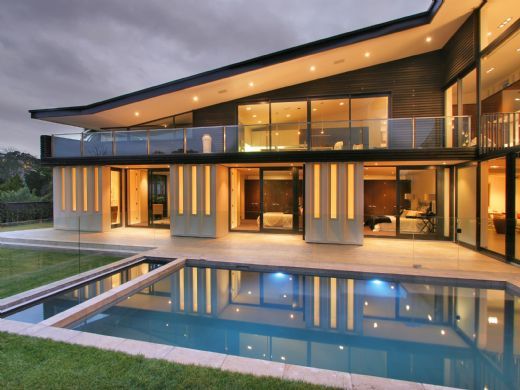 Mirage Glasses is a well-known name when it comes to glass manufacturing. The company was established with a vision to achieve leadership status in the world. Mirage Glasses is the solution to your all problems regarding glass, stainless steel fittings, and many more. However, for more information, contact Mirage Glasses at +91 90418-11811 or drop an email at info@mirageglasses.com.
Chandigarh: The City Beautiful
Chandigarh is a remarkable example of modernization and environmental protection coexisting. The trees and vegetation are just as much a part of the planning plans as the homes and roads. Moreover, the City Beautiful, India's first developed city, is a wealthy, affluent, spick-and-span, green metropolis. Chandigarh is India's best-planned capital, with internationally acclaimed architecture and unrivaled quality of life. It is a prestigious city because it is the capital of the states of Punjab and Haryana, as well as the Union Territory of Chandigarh.
Interesting Facts about Glass manufacturing:
Firstly, Sand, soda, limestone, clarifying chemicals, coloring, and glistening glass are the main raw materials of glass.
Secondly, Recycling benefits manufacturers in a variety of ways: Recycled glass lowers carbon and raw material demand, increase the longevity of plant machinery including furnaces and saves electricity.
Glassmakers use high-quality recycled bottle glass to satisfy consumer needs for new glass containers, so recycled glass containers are still in demand.
Also, Any recycling policy that results in contaminant-free recycled glass is the solution that the industry prefers. This aids in the recycling of these items into new glass containers.
Curbside glass recycling can result in high participation and significant numbers of recyclables, drop-off.
At last, industrial glass recycling systems tend to provide better quality recycled glass.
Mirage Glasses: Leading Glass Manufacturers in Chandigarh
Mirage Glasses located in Dera Bassi, Punjab, in 2012. Since then, our company is working tirelessly to achieve its vision. A family of engineers runs the Mirage Glasses. Hence, We are India's pioneers and market leaders in glass supply, design, and solutions, as well as a one-stop shop for all glass requirements. We produce a full line of stainless steel glass fittings, spiders, and connectors.
For the glass, we provide a full line of Stainless Steel, Fittings, Spiders, and Connectors. We also offer complete UPET, aluminum door, and window solutions. Moreover, We have over 8 years of experience installing glass with intricate structures and designs. we have the most comprehensive variety of glass processing capabilities, using the most cutting-edge high-tech machines and equipment.
We have the highest quality rating (ISO-9001:2008). Therefore, Our procedure in place to ensure that our operations are streamlined and reliable, including carving, edge polishing, toughening, laminating, insulating form cutting, beveling and bending. Not only, but we also guarantee that you will get only the highest quality commodity from us. But, we also guarantee that it will be thoroughly reviewed and that it will be of the highest quality.
Product range by Mirage Glasses
Basically, there are two types of glass that have been made. These types are Architectural Glass and Decorative Glass.
Architectural Glass
Toughened Glass (Bend)
Toughened Glass (Flat)
Heat Strengthened Glass
Laminated Glass
Double Glazed Units
Ceramic Printed Glass
Decorative Glass
Fabric Laminated Glass
Stained Glass
Stack Glass
Beveled Glass
Designer Glass (as per Client requirement)
Textured Glass
Sand Blasted Glass
Deep Etched Glass
Designer Glass Furniture
Air Brush Glass
Glass on Glass and many more.
Salient feature of Mirage Glasses as Glass Manufacturers in Chandigarh
Mirage Glasses creates infinite options for all architectural glass uses, from residential to corporate and industrial construction ventures. Also, Mirage Glasses makes every attempt to achieve the architect's design intentions while meeting budgetary and engineering needs by supplying Personalised glass plates, consistent supply, and test and experiment.
Now, let's take a look into our some distinguish features as the best glass manufacturers in Chandigarh.
First of all, We assured 100% best Quality of products.
Secondly, Our company has a wide variety of range.
Thirdly, Guaranteed the fastest delivery
Full customer support
At last, Fully automated and highly efficient staff.
Apart from that, Our company has also achieved several certificates and awards such as ISO certification, Ecosense high-performance glass range process certification, and India 5000 Best MSME awards.
Hope we provide all the information regarding glass manufacturers in Chandigarh. For more information, or any business queries. Contact us on the following details.
Contact Details
Company Name: Mirage Glasses
Address: Vill. Kuranwala, Derabassi-Barwala Road, Derabassi 140507, Punjab, India.
Showroom cum sales office: SCO 12, 2nd Floor, Madhya Marg, Sector 7-C,Chandigarh
Contact no. : +91 97790-84499, +91 90418-11811
Email: info@mirageglasses.com