Using decorative ceiling light covers from Fluorescent Gallery for churches, hotels, kitchens, bathrooms, schools and other spaces Stained glass can make any space look radiant and beautiful, yet often comes with a hefty price tag. Fortunately, there's a more affordable way to get the same look. Our acrylic light panels with original stained glass designs are sure to add an extra special decorative element to your home or business.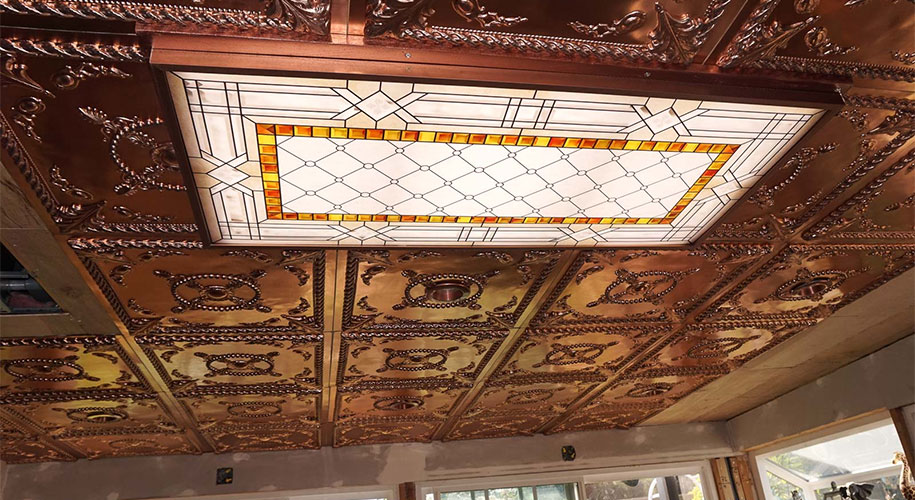 Let's look at specific ways that stained glass acrylic light panels can enhance many different types of spaces.
Homes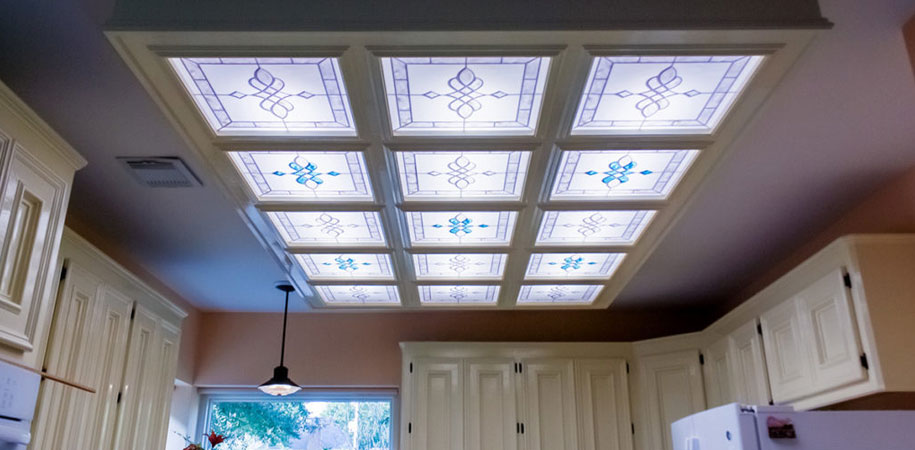 It's standard for many modern home kitchens, bathrooms, dining rooms, and even basements to have a fluorescent or LED light arrangement in the middle of the room. While they're energy-efficient and low cost, these lights can also create a harsh glare that doesn't give your space a very inviting feel.
Adding stained glass acrylic light covers can bring much-needed color and warmth to any room in your home, making the light softer and more welcoming.
Hotels & Convention Centers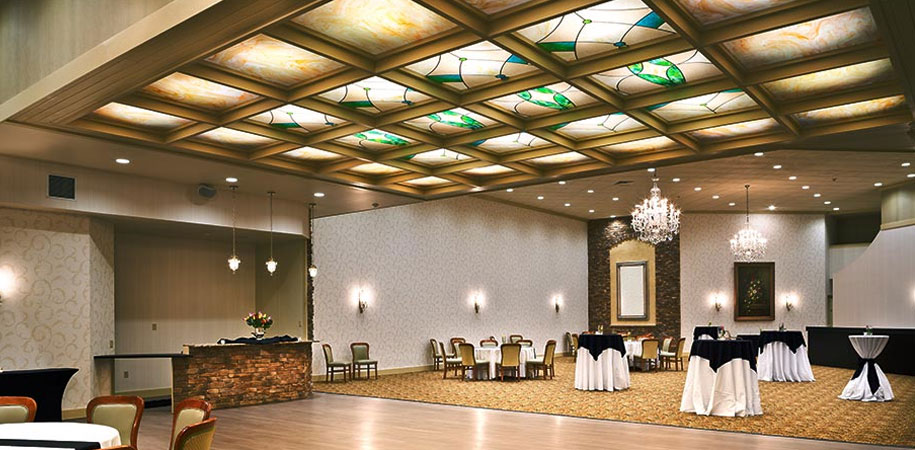 Most large hotels have ballrooms and conference rooms for weddings, corporate retreats, and other special events. It's important to give these spaces a grand and unique feel. Hotels commonly choose fluorescent or recessed LED lights in these areas simply because of the cost-saving benefits, but they tend to lack the sophistication and style that a classy ballroom or event room needs.
Stained glass acrylic light panels can immediately create a sense of sophistication and transform the space into something that guests will want to enjoy time and again — and even tell their friends about.
Medical Practices & Hospitals
The stereotypical doctor's office or hospital tends to have a sterile feel — very bright and plain. Patient care and safety come first, which is why it is important to have an element of soothing color and style that brings comfort to patients.
Installing stained glass acrylic panels over fluorescents in these settings can put your patients' minds at ease as they're facing various tests, procedures or operations.
Schools & Classrooms
Schools and classrooms are where a student's mind should be challenged and developed. If the lighting is too harsh, it can make students and teachers feels more distracted and stressed. Creating an inviting environment that encourages creativity can make a world of difference.
One way to create that perfect learning atmosphere is to bring in stained glass acrylic panels that soften the light and give classrooms a nicer atmosphere to study and learn.
Stained Glass Light Panels Can Transform Your Space
No matter the setting or situation, stained glass acrylic light panels can bring new life to any space. At Fluorescent Gallery, we proudly produce high-quality acrylic panels that are high quality and cost-effective. Our light covers can be custom designed and pre-cut to fit your space.