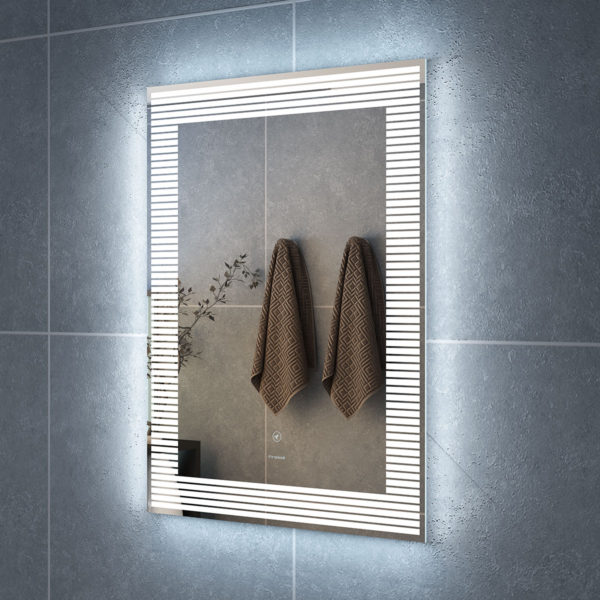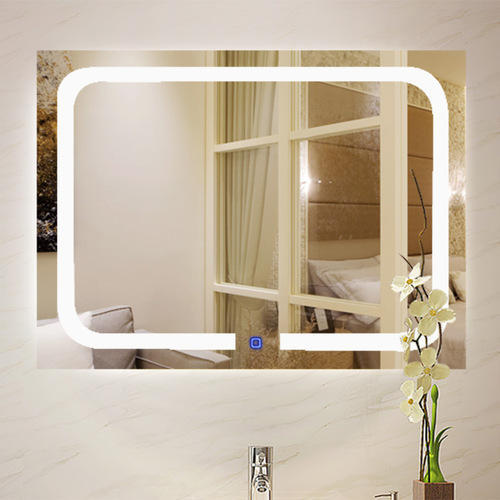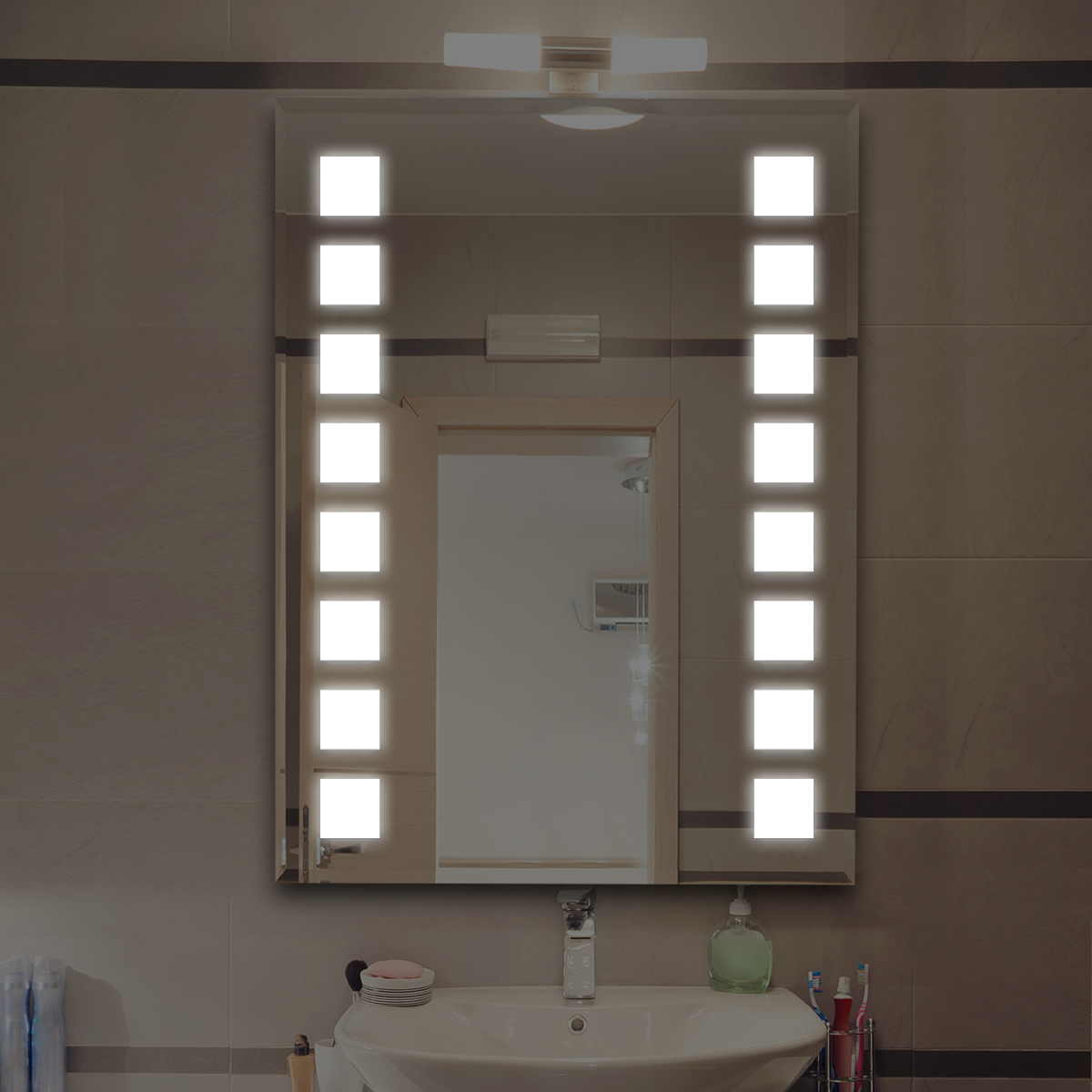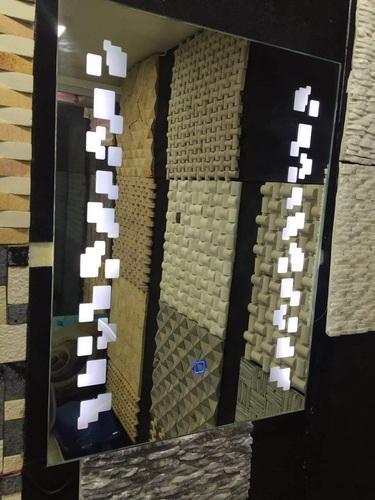 We all know that mirrors can make a room appear larger – and that's a neat trick –  but mirrors are more than just one-trick ponies. They can also be used as a design element to help complete whatever look you're trying to achieve. A mirror can provide either contrast or balance when used correctly. It can also unify a space or serve as the focal point. However, it's important to make sure that the scale and proportion are harmonious with the setting.
Below are just some of the many ways you can use mirrors as a design element.
Suspended Mirror

This mirror is suspended from the ceiling and serves as the room's focal point while providing both interest and contrast. However, the mirror is also functional, serving to separate the two back-to-back vanities and allowing the users on either side to view it simultaneously as needed. In addition, the mirror is low enough to be used by people of almost any height, but it's also high enough to avoid getting splashed with water.
Tile-Surround Mirror
This is just one of the vanity stations in this home's master bath. The mirror – with beveled sides – has a glass mosaic iridescent tile surround with diamond glass grout. The mirror is the attention grabber in this small space with high ceilings, and the sconces are placed slightly above eye level to balance the room and draw the eye upward.
Mirrored Closet Doors
The walk-in closet in this home has antiqued mirror closet doors, in addition to the antiqued door leading into the walk-in. This touch of old-world glamour adds just enough bling to make the room stylish without being gaudy.
Mirror as Unifier
A Wall of Mirrors
This may look like the lobby of a commercial building, but it's actually a residential lobby. Using a wall of mirrors, it plays on the design element of pattern, which adds another level of interest to the room and complements the repeating pattern on the floor and cabinet.
A Mirrored Wall
Mirror Used to Complement Nature
Mirror Backsplash
This New York home uses a mirror as the kitchen backsplash, which is a unique way to add interest. The subway tiles create a repeating pattern and are also easy to clean since there are no ugly grout lines.
Mirror Furniture and Accessories