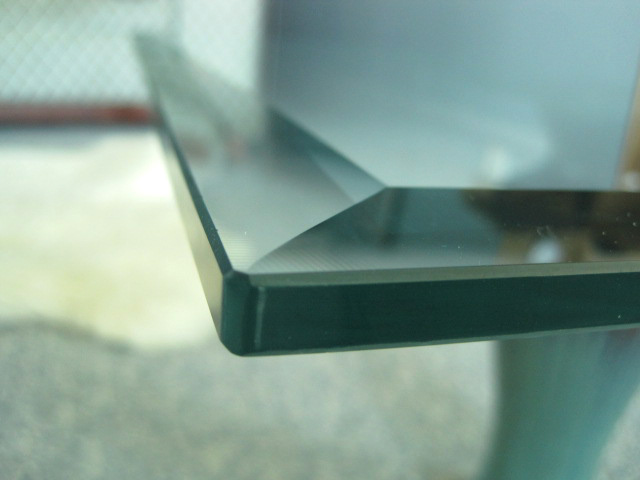 The term "beveled" refers to a glass that has its edges cut and polished to a specific angle and size in order to produce a specific elegant look. This process leaves the glass thinner around the edges, while the large middle portion remains the normal glass thickness.
Beveled glass is usually made by taking thick glass and creating an angled surface cut (bevel) around the entire periphery. Bevels act as prisms in sunlight creating an interesting color diffraction which both highlights the glass work and provides a spectrum of colors which would ordinarily be absent in clear float glass.

Why choose beveled glass or a beveled glass mirror?
Beveled glass is widely used as a decorative glass feature in doors and windows. The main characteristic of beveled glass is that the edges are cut at an angle so as to give a different kind of look and finish to the glass. The edges act as a prism that tends to refract light and split it into the different colours of the rainbow .This gives depth and a third dimension to the glass. Beveled glass is usually ¼'' thick but thicker tempered glass could also be used for beveling.